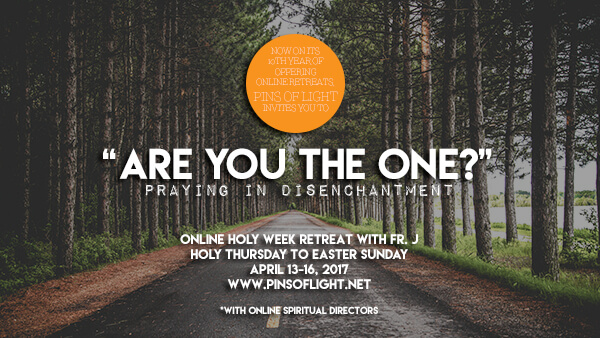 Online Spiritual Directors (Holy Week 2017 Online Retreat)
ONLINE SPIRITUAL DIRECTORS will be available to respond to your questions and sharing during this year's online Holy Week retreat, starting this Holy Thursday at www.pinsoflight.net. Click on the orange tab (Online Spiritual Directors) found in the lower left portion of this page. You may also leave your reflections in the comment section below.
You may also offer prayers for your family and friends through our e-mass cards here. Have a blessed and grace-filled Holy Week retreat!