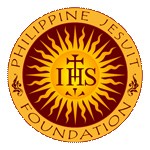 The Philippine Jesuit Foundation is a non-stock, non-profit organization established under the laws of the United States of American and Sec 501(c)(3) of the U.S. Internal Revenue Code, dedicated to the support of Jesuits and Jesuit works in the Philippines through relatives and friends of Philippine Jesuits in the United States. The Philippine Jesuit Foundation will issue official receipts for all contributions required for tax deductions. Contributions in support of the works of the Philippine Jesuit Province can be made in two ways:
1. You can contribute using your credit card right on this website. To donate online, click the link below or copy and paste it in your browser's address bar:
https://www.phjesuits.org/pjf/share.php
Or click on the "GIVE Online" tab on the left side of the screen.
2. If you would like to make a US tax-deductible contribution by check, address it to PHILIPPINE JESUIT FOUNDATION, then send it to:
Philippine Jesuit Foundation
P.O. Box 312
New York, NY 10028
USA
For more information, contact:
Ms. FERN ROBLES
Executive Director, Philippine Jesuit Foundation
pjf@phjesuits.org
+1 (646) 370-1526
The Foundation will issue you an official receipt and forward your contribution to the beneficiary.